Our Mission
"The school will develop student and student -friendly, fear-free environment to enhance regularity in students' attendance and participation, leading to improvement in the learning levels to at least 60-80 % in 3 years and 100 % by 2022."The school has been established to impart education to far rmost students of interiors. Its main aim is to inculcate discipline and give education with the means of modern technologies to those students who are not able to touch hi-fi schools of metropolitan cities.
(This is what matters us the most)
JPS is a place-
Where children are happy, enthusiastic and active learners.
Where parents/caretakers are supportive, positive and encouraging.
Where staff are empowered and committed to enable and motivate children, each other and community.
Where the governers are active, challenging and involved.
Our Beliefs
(This is why those things matter us the most )
We believe-
That people learn best when they are happy, safe and motivated.
That learning is a joyful active process that involves everyone.
That all students and adults should be supported and encouraged to achieve their full potential.
That all children and adults are of equal worth.
Our Aims
( This is how we are going to make it happen)
We aim-
To reach the highest standards in all subjects and key stages by matching the needs of learners and the content of the learning. To develop children's engagement with the world.
To maintain a staff team that works collaboratively to develop and promote the school as a centre of reflective practitioners who positively impact learning.To encourage strong home school links so parents and guardians can be active partners in their children's learning.
Our Vision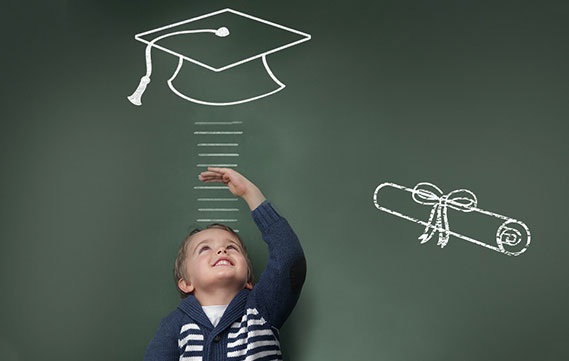 JPS is a respectful and inclusive learning community committed to a rigorous and personalized education for all students.
We believe to be well prepared for the life, people should-
Be integrative and informed thinkers.
Be aware of their impact on others and their environment.
Be creative and practical problem solvers.
Be responsible and involved citizens
Communicte clearly and effectively.
Make mindful and healthy decisions.
Collaborate and produce healthy work.
Be self-directed and life-long learners.
Our Motto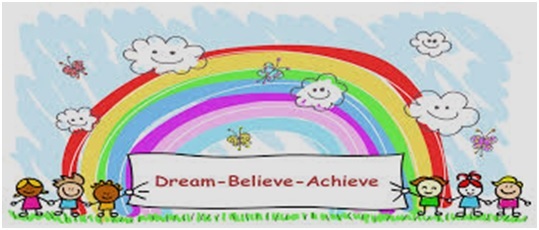 DREAM, BELIEVE AND ACHIEVE-
We expose the children to a better part of life, where they are given all round education, their positive results and exposure to the world make them dream their future. This is because the education out here hone their talents and make them dream their future.
The caretakers and the teachers guide them, encourage and mould them to believe that they can achieve their dreams.They proceed into the particular field with all sorts of coaching and trainings achieve their dreams gradually.
Our Logo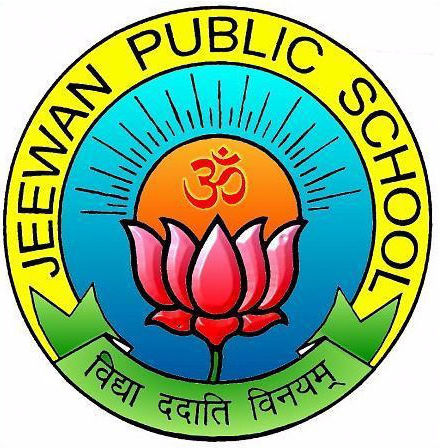 The Logo of Jeewan Public school comprises of-
SUN: Knowledge is like sun, it dispels darkness of ignorance.
LOTUS : It is the symbol of purity. It is untouched by the impurity despite of growing in mud. So is the student of Jps in this world of corruption.
VIDYA DADATI VINAYAM: In scripted below the lotus mean education makes the man sensible
OM: Brings a touch of spirituality in every being. It brings peace.
Our Pledge
I, pledge to Jeewan Public School that at all times, I shall shine and keep up the name of my school.
I shall be light to dispel darkness of knowledge in oters.I shall respect each and every member of my School and be loyal to them. I shall always be proud to be a jeewanite.
Our Methodologies
Most of the teachers are local in the school . They are trained to teach as per the requirements of the children. The teachers are highly experienced .
All the teachers are trained for using smart class and other teaching audio -visual aids. Special attention is given towards Calligraphy, Conversation and vocabulary.
Most of learning work too is done in class. Children are packed up for home with a very less homework.