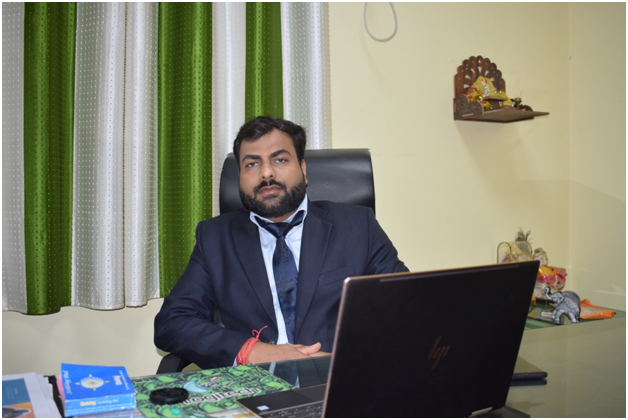 विद्यानामनरस्यकीर्तिरतुलाभाग्यक्षयेचाश्रयो
धेनुःकामदुधारतिश्चविरहेनेत्रंतृतीयंचसा।
सत्कारायतनंकुलस्यमहिमारत्नैर्विनाभूषणम्
तस्मादन्यमुपेक्ष्यसर्वविषयंविद्याधिकारंकुरु॥
It gives us immense pleasure and a sense of pride to be a part of the noble mission of imparting quality education to children from all sections without prejudice and discrimination of any kind. our collective effort is to offer a better education that is easily accessible to the learners for their comprehensive development hence building their personalities in a multi-dimensional manner.
Our ultimate objective is to deliver quality education that goes way beyond theoretical knowledge and with the emphasis on values and skills that help young minds evolve into better and active individuals who can add a meaningful contribution to society at large. we are progressive to give the quality-based co-ed schools which create a bond where the young minds will be managed by experts from different fields with wishes & commitments to uphold the belief of all who decide to bank their faith in us.
I extend my best wishes to all working towards making quality education all-pervasive for a better tomorrow. Let us walk hand in hand and take our motherland to a great height.
Joint Director
Er. Swarnim Shrivastava