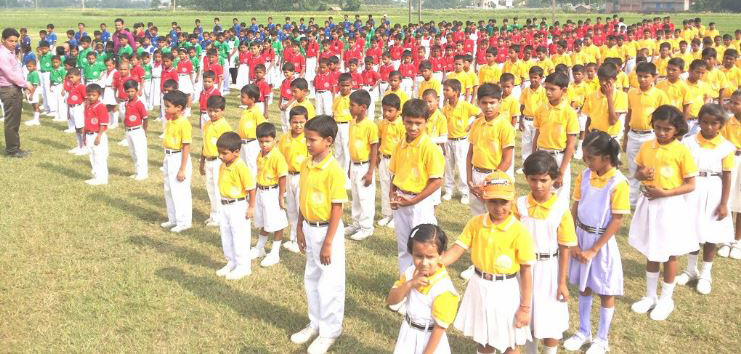 Jeewan Public School is run by Umresh Devi Educational Trust. It was established on Twenty first day of April Two Thousand eight. It is a Day cum Residential Co-educational school. It comprises of well educated and highly experienced managing team. It follows CBSE curriculum .Its present capacity 3500 students. It has a branch in Motihari too. This institution provides students a chance to learn and hone their culinary skills. It has been adjudged as the No. 1 Day cum Boarding School for the year 2015-16 by the leading newspaper Hindustan Times.
There is a warm and friendly atmosphere at our school, which we are all proud of at JPS ,we take pride in being an INCLUSIVE learning organization that is INNOVATIVE, CREATIVE and REFLECTIVE.
We're INCLUSIVE
We plan for the learning styles of all children, recognizing that we all learn in different ways. We involve the committee in our work- We've got a very popular Toddler's Group, adult learning classes and Parent Forums and Big Breakfast. ( The JPS Big Breakfast is where we invite all children, parents and carers into school at 8.30 a.m and have juices and croissants. At each Big Breakfast outgoing batch hosts the event with some activities for every one to take part in it. )
We're INNOVATIVE
We make full use of ICT through interactive board, digital film and photographs to enhance learning for all. Our children have access to iPads, Learn Pads and core i3 Laptops. We have developed a curriculum based specifically on the children's needs at Jeewan Public School, Lakhaura. We're developing a learning curriculum, but also actually how we learn.
We're CREATIVE
Children here learn by experiencing and investigating.We place great emphasis on learning outdoors, so learning is everywhere in schooland in the local community.
We're REFLECTIVE
Children reflect on their achievements each week. Staff are involved in their own reflections each week with each other. We stop at many points in our school year and think how we're doing and seek opinions.